The term SEO stands for Search Engine Optimization and the term SEM stands for Search Engine Marketing. SEO and SEM play a crucial role when it comes to digital marketing and is considered to be a major goal for brands who try to gain attention, generates credibility, and want traffic. Both of these goals can't be achieved without the knowledge of comparison between SEO and SEM. Without proper knowledge about these 2 terms, it could be a difficult task to achieve ranking, credibility, and traffic. Both of them might sound the same but these are 2 different terms. DigiTurtle marketing will help you today to know the comparison between SEO and SEM that will help you to grow your website.
DIFFERENCE BETWEEN SEO AND SEM 
SEO is basically the activity of optimizing content to be discovered through a search engine organic or natural search results. Whereas Search Engine Marketing's main focus is on optimizing content naturally plus the paid one or the PPC ( Pay Per Click). Traffic from SEO is free, organic, consistent, and reaches google, and on the other hand when it comes to SEM the traffic that comes is the paid one. The keywords also play an important role in google searches. For example, if on google we type slow writer strategies, we will be shown tons of strategies but if we write only slow writers then we get to know about slow writers and not the strategies that need to be adopted.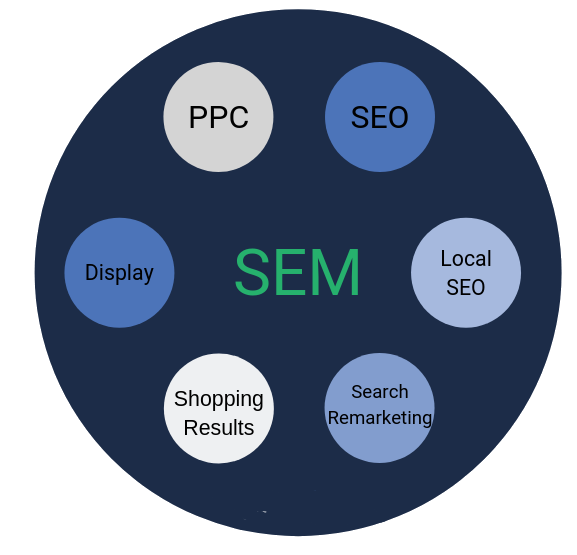 DRAWBACK OF SEO AND IMPORTANCE OF SEM 
The work of SEO is also beneficial but it has only one drawback that it might take some time while SEM doesn't. The commercial keywords get less traffic as compared to the informative ones.  Hence the use of SEM becomes of utmost importance as it consists of both SEO and PPC that would help in advertising your website but this doesn't always mean that it would lead to generating a lot of money, it can also lead to loss of your money that you spend with the hope of gaining revenue. Hence SEO is a narrower term and SEM is a broader term that consists of both SEO and PPC.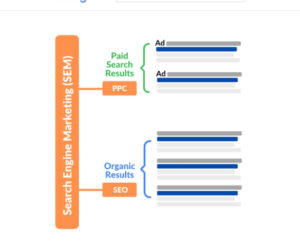 SEO OPTIMIZATION OF BLOG POSTS IN WORDPRESS:
SEO optimization is a must in order to earn credibility, attract traffic and gain attention. Without SEO optimization on WordPress all the hard work can go in vain from the scratch. The strategies like adding appropriate images to a blog, have a look at links, sharing on social media with the help of a link, include CTA, etc can help in optimizing blog posts in the WordPress. You don't have to worry about all these, DigiTurtle is there for you to optimize appropriately in a correct manner and the best thing will happen to you. 
 ROLE OF DIGITURTLE IN IMPROVING YOUR WEBSITE :
 The quality of your content matters the most. DigiTurtle will help you to make the best content and would help your dream come true of gaining revenue from SEO and SEM. We are here to give your brand or website the best quality. We have people who are experts in both of these fields and will never ever let you down. Your work is our first priority. 

SITES USED FOR REFERENCE :
https://blog.alexa.com/sem-vs-seo/
SEO vs. SEM: What Is The Difference and How It Affects You
https://www.searchenginejournal.com/sem-vs-seo-vs-ppc-defined-whats-the-difference/334495/
https://expresswriters.com/how-to-seo-optimize-blog-posts-in-wordpress/